Audio Amp D-Class
Looking for some output power, high sound quality and maximum efficiency? D-Class is the answer.
Along with a high quality volume control chip, this makes a great amp.
TPA3106: 40W class-D audio amplifier.
No heat sink needed!
SNR 102 dB.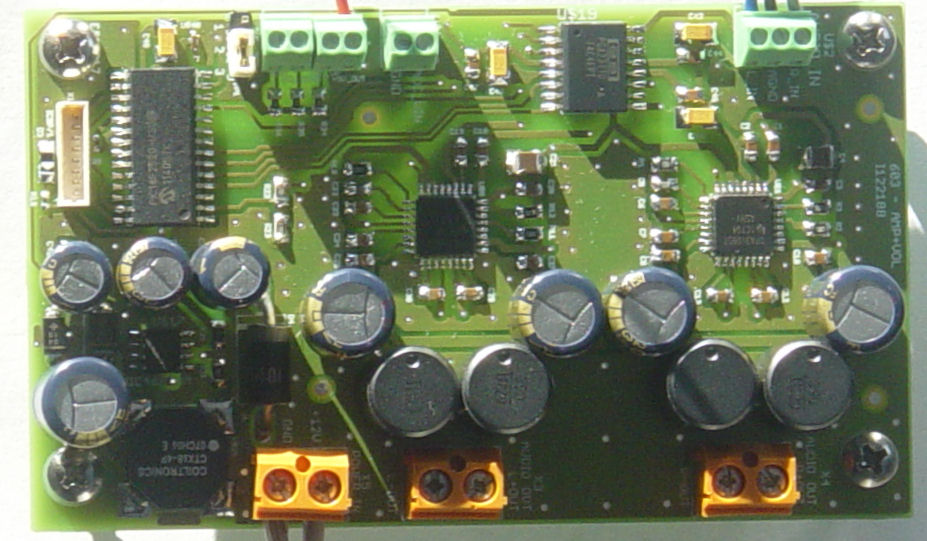 Prototype for stereo D-class amp with HiFi digital volume control.