DAB Module DAB1-AD
SKU: DAB1-AD
DAB+ Module (updated Aug. 2020)
With module Keystone T2-L4A-8650C. Full reception of DAB band 3 (174-240MhZ.) Both DAB and DAB+ are supported. Up to 100 DAB/DAB+ presets.
Full technical specs and user guide: view here.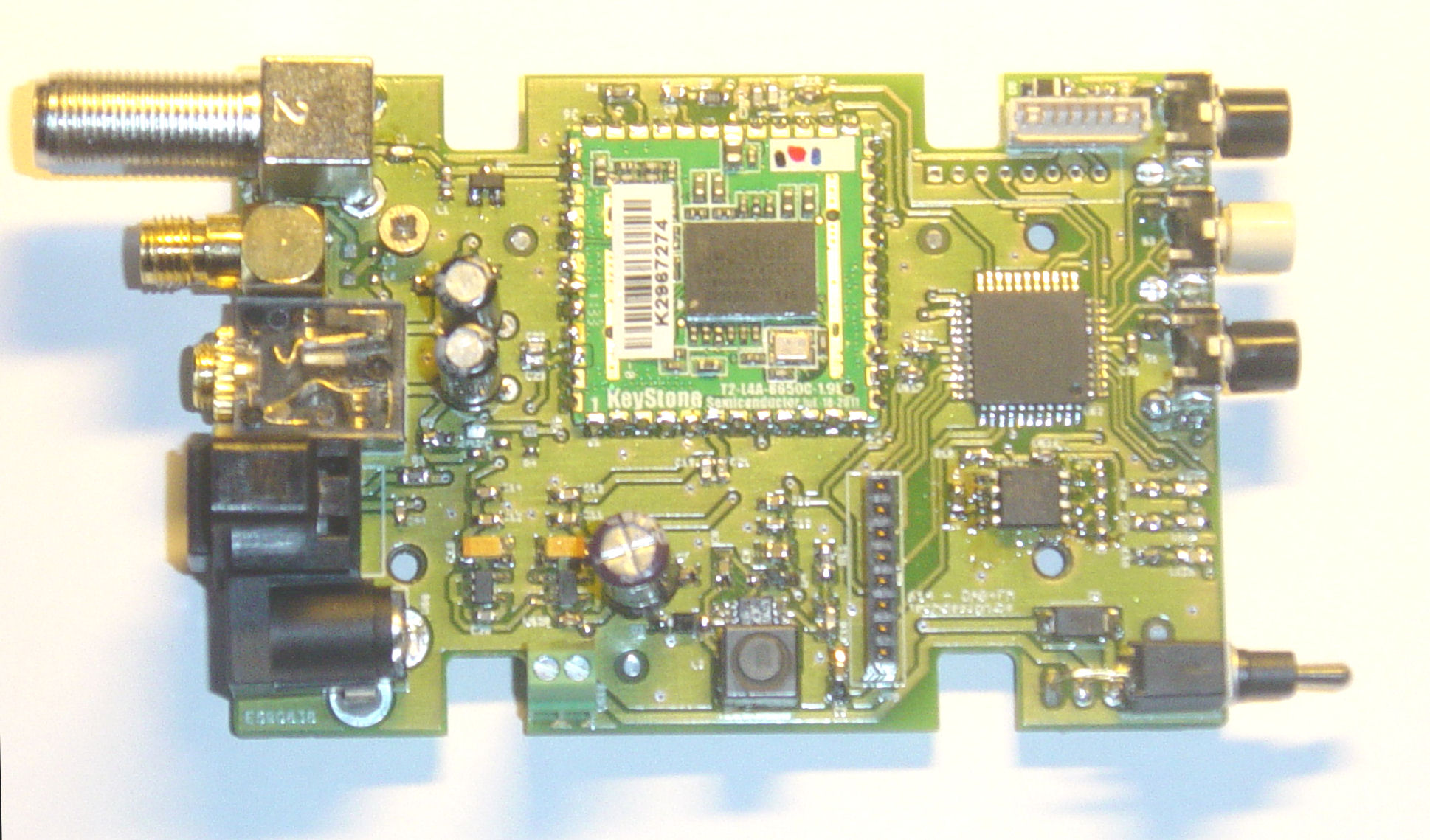 Stand-alone board with user buttons.
Optical S/PDIF audio out for best audio performance + analog line out.
FM band support.
indoor/outdoor F-type antenna input.
Optional LCD Module and box available.
Serial command of the module (updated Oct. 2014.)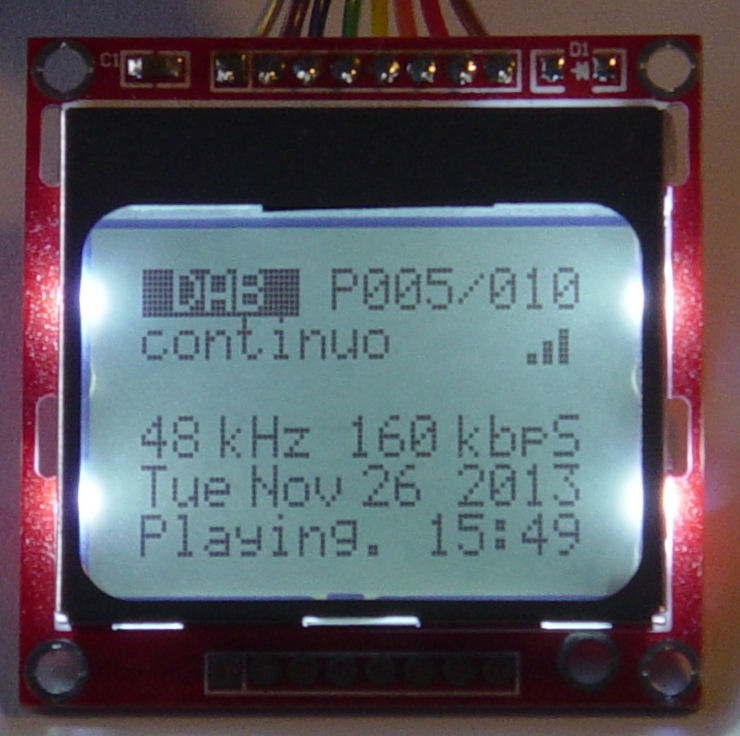 Optional LCD Module screenshot.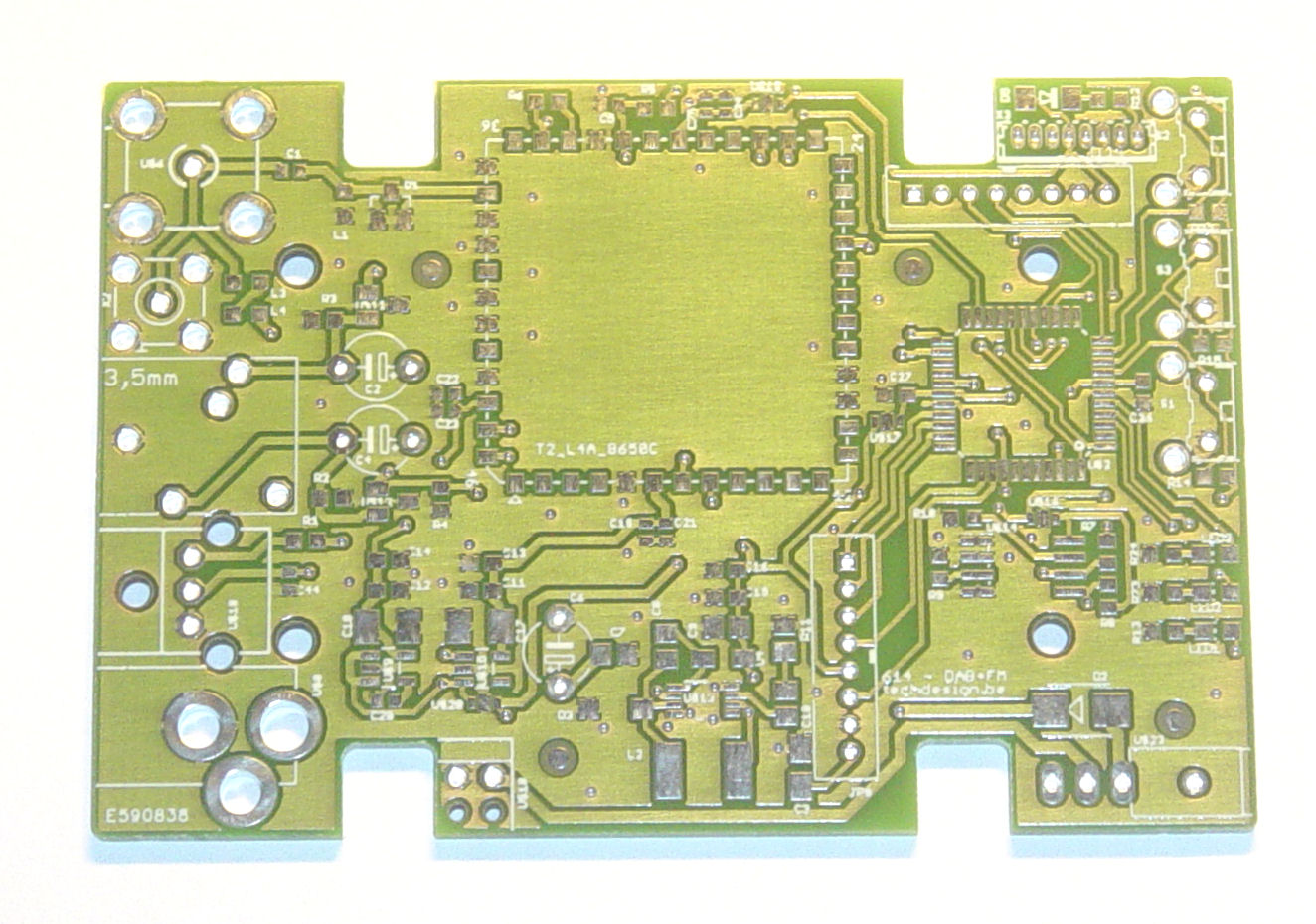 Bare PCB.
Price: €120,00
Weight: 55 g
Dimensions: 83 mm × 57 mm × 24 mm