Air Quality Module IAQ-BT
SKU: IAQ-BT
Indoor Air Q Module (updated Feb. 2021)
Quickly review current air quality with a top listed IAQ scale.
Bluetooth LE enabled low-power sensing of TVOC and air quality, with E-ink display.
Full technical specs and user guide: view here.
Reading of TVOC (total volatile organic comounds); EtOH, and eCO2 levels.
Free Bluetooth Andoid App included, with auto update of data enabled.
Battery operated from +2,3...+3V, especially designed for rechargeable NiMh battery types.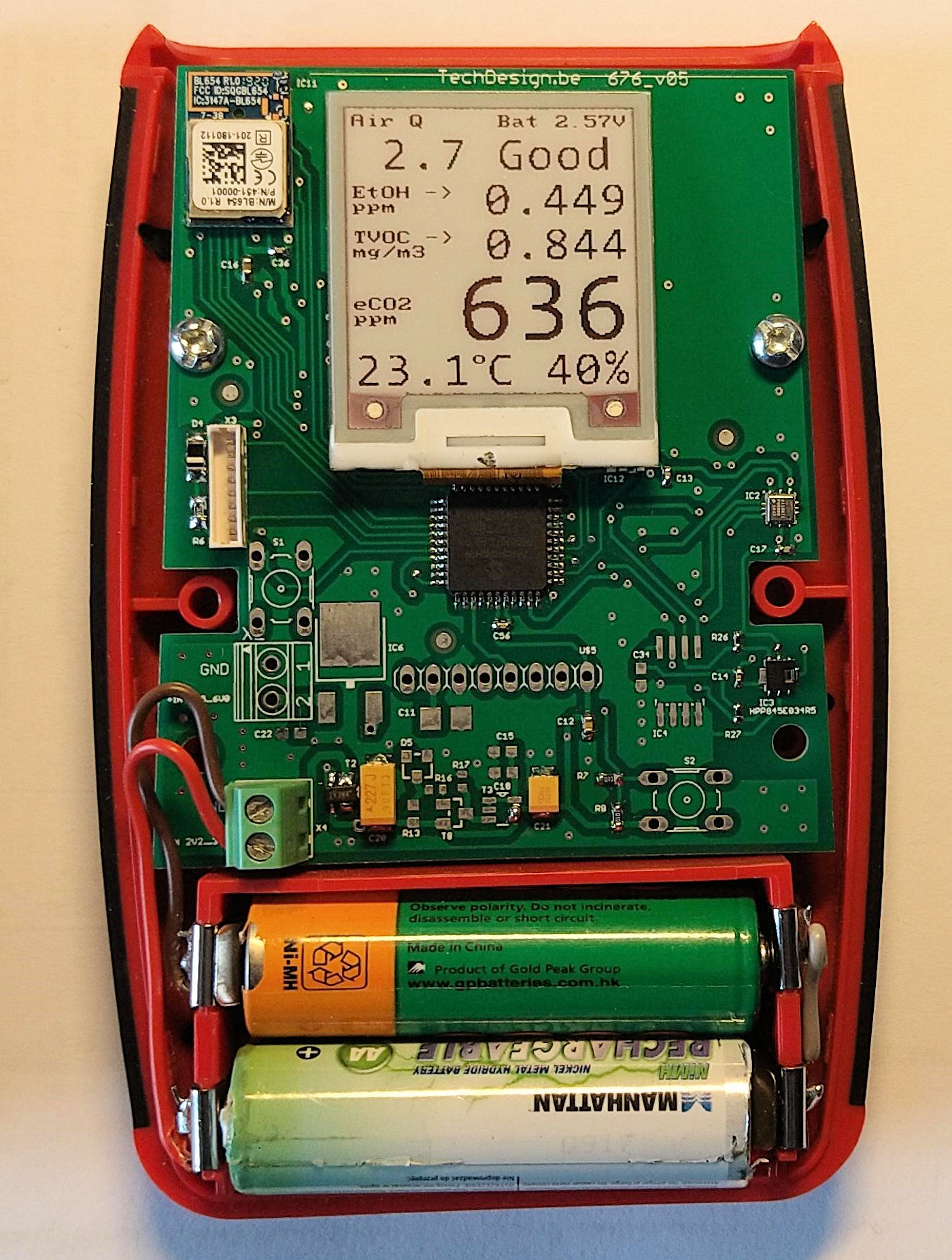 Boxed Air Q Module, top removed.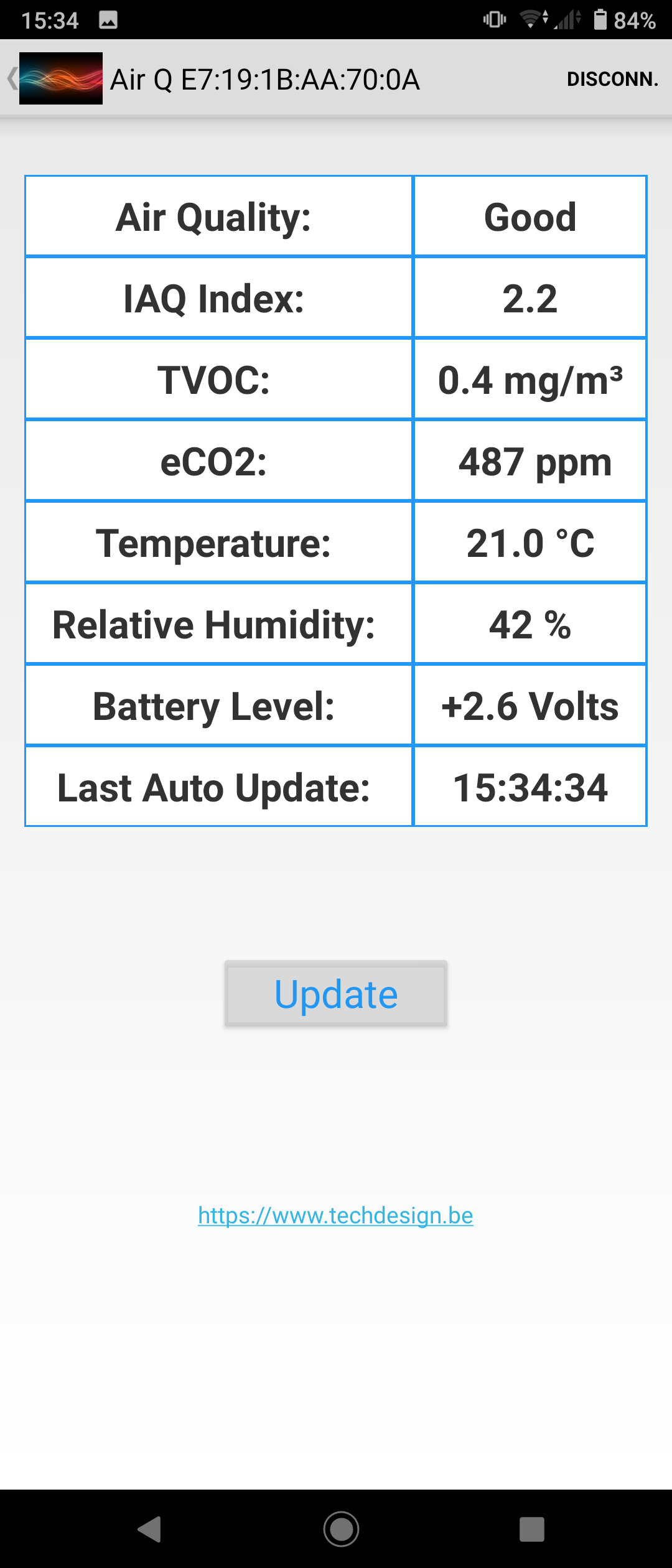 Android App screenshot, Air Q Module connected through Bluetooth 5.
Price: €95,00
Weight: 25 g
Dimensions: 67 mm × 78.2 mm × 10 mm