Remote Control
Something we all use during the day: remote controls are everywhere: media devices, domotics and security appliances.
So far, we have built up some considerable amount of experience using low power setups in IR and RF approaches.
An overview of recent custom developments in this field:
IR RC5 receiver with dedicated line and formatted RS232 outputs.
IR transcoder; received IR is recoded in another format.
Very low power custom handheld IR remote control: protocol formats: NEC, SIRCS, RC5, JAPAN, SAMSUNG, DENON.
RF 2,4GhZ data transceiver with the CC2500.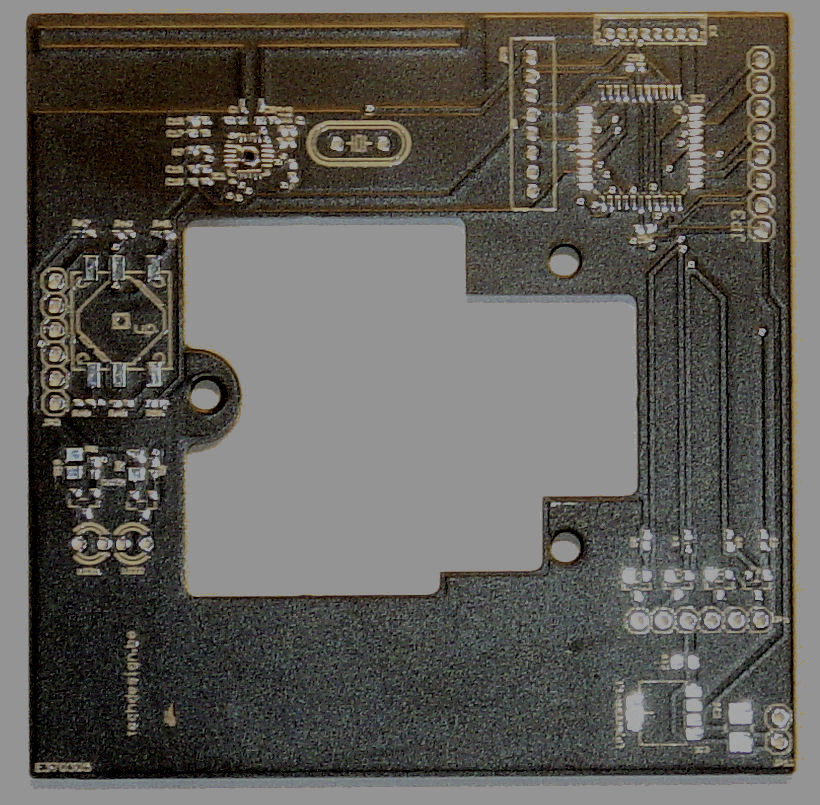 RF 2,4 GhZ data receiver with PCB-antenna (top-left.)