USB Host Player
SKU: USB-Audio-M01
USB Host Module for MP3, WMA and AAC.
Plays audio from a USB stick and/or Micro SDHC card.
Digital audio outputs I2S and optical S/PDIF.
Master (stand-alone) or slave (needs external controller) versions available.
Full technical specs and user guide: available here.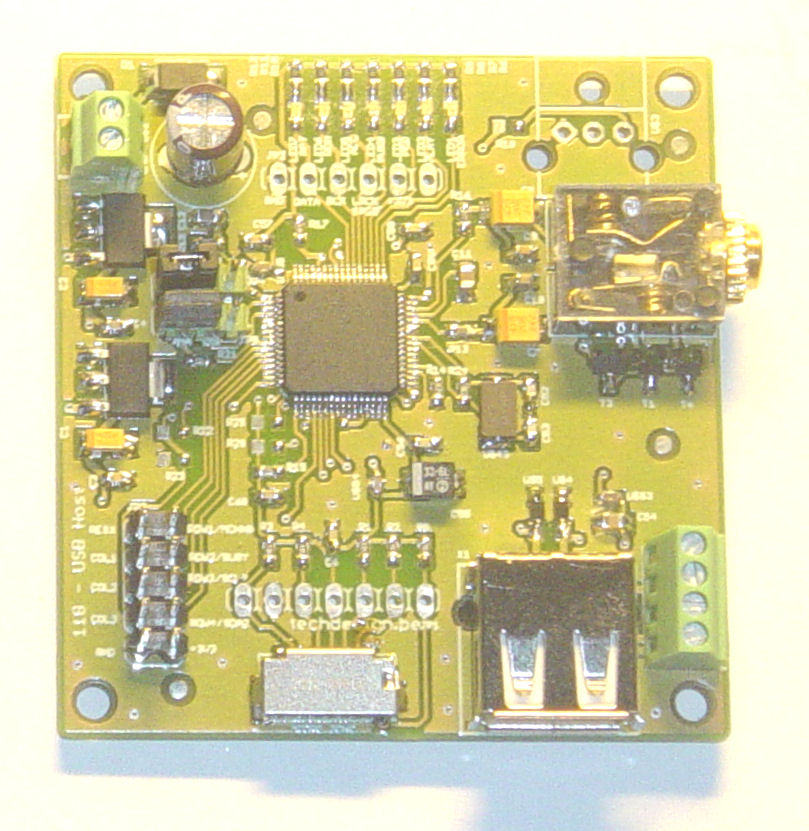 Master version pcb.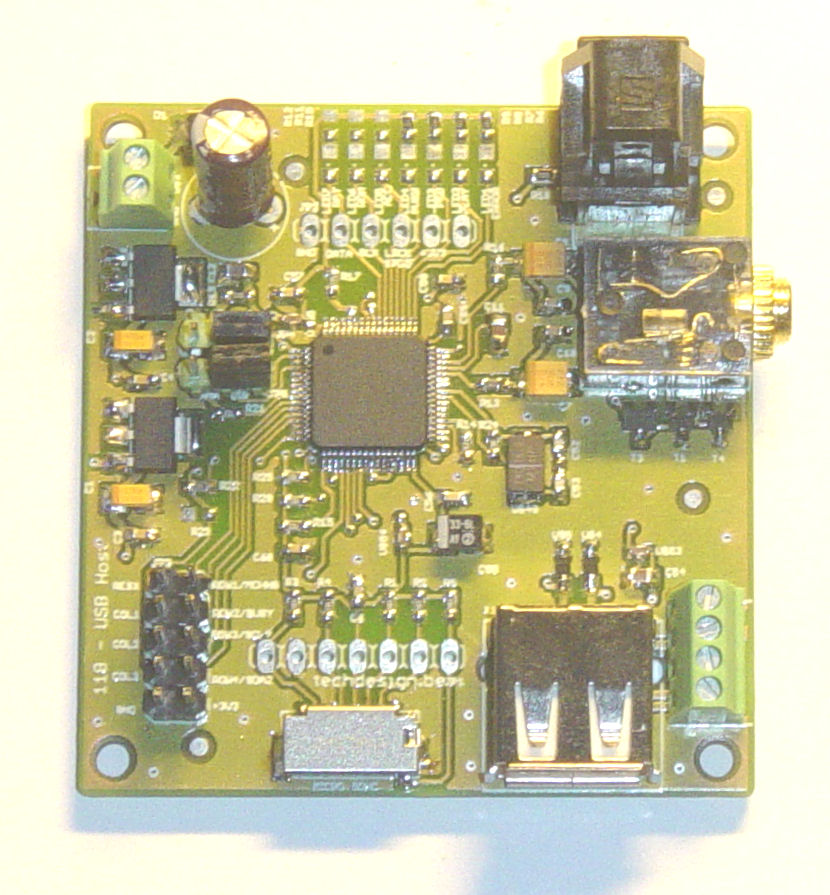 Slave version pcb with optical S/PDIF out.
Price: €75,00
Weight: 25 g
Dimensions: 56 mm × 59 mm × 25 mm