PIC32
Includes 32-bit architecture for fast code execution. Fast, reliable and very versatile Microchip PIC family. 
TCP-IP functionality: webserver, mail, NTP, ModBus, etc. Network settings via secured webform.
Circuit features: 

USB Host bootloader for fast customer updates. 
Unique hardware copy protection. 
EERAM for critical data storage: unlimited non-volatile memory writes.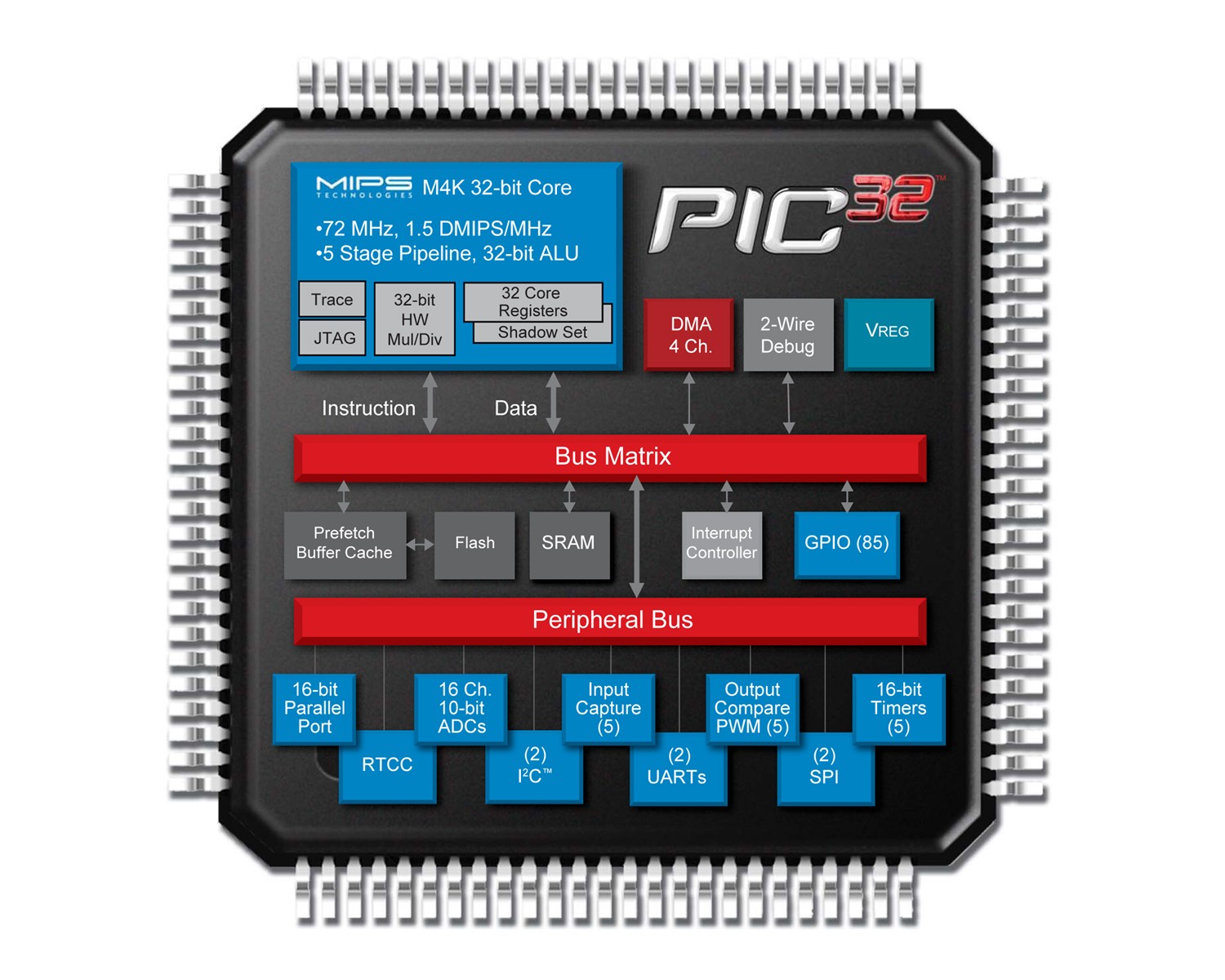 Contact us to learn more about our design and app services.